Three Category IRRV Finalists
The 2022 Performance Awards Scheme looks to build upon the successful schemes of recent years. There are nine categories in 2022; three 'Team' and six 'Excellence'. The ongoing changes faced by the profession brought about by the Covid-19 pandemic are reflected in the criteria for each category.
Liberata is pleased to announce that we have been shortlisted as finalists in three different categories: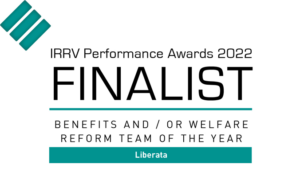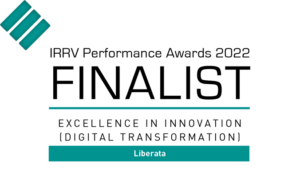 We wish all the other finalists the very best on the night of the IRRV Gala Award Dinner.